Forging our path ahead beyond food to become a global healthcare company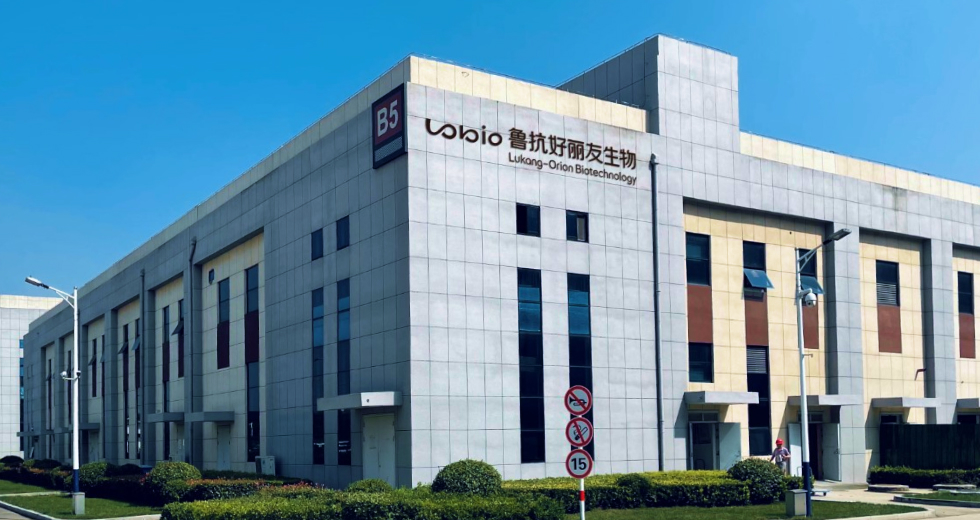 In 2020, Orion Group focused on biotechnology as the new engine for growth and has expanded the business lines from food to healthcare that improves the quality of life. We co-founded Shandong Lukang Orion Biotechnology Development Hao Li You in partnership with a Chinese state-owned pharmaceutical company, Shandong Lukang Pharmaceutical GroupMedicine, in March last year March 2021. Through the joint venture, we are introducing promising biotechnology and commercializing them in China.

We are actively focused on in vitro diagnostics for early detection of severe cancer, the most common cancer in China, and vaccines for contagious diseases. Going forward, we plan to expand our business to synthetic drugs and new drug development.

Orion Group periodically holds the Korea-China Pharmaceutical & Biotechnology Development Forum where leading experts in the finance, pharmaceutical, and biotechnology sectors in Korea gather to discover top-performing biotech companies and act as a partner who guides these companies as they enter the Chinese market. Biotechnologies discovered at the forum will get objectively screened in terms of technology and marketability by pharmaceutical, biotechnology, and medical professionals in Korea and abroad including China and Japan who will make decisions based on technology and marketability. Then Rukang Haoriyowu Shandong Lukang Orion Biotechnology Development takes these technologies that passed the screening and undertakes a clinical trial, a licensing process in China, and then finally produce, sell, and market them locally.
Commercialization of diagnostic kits for colorectal cancer in China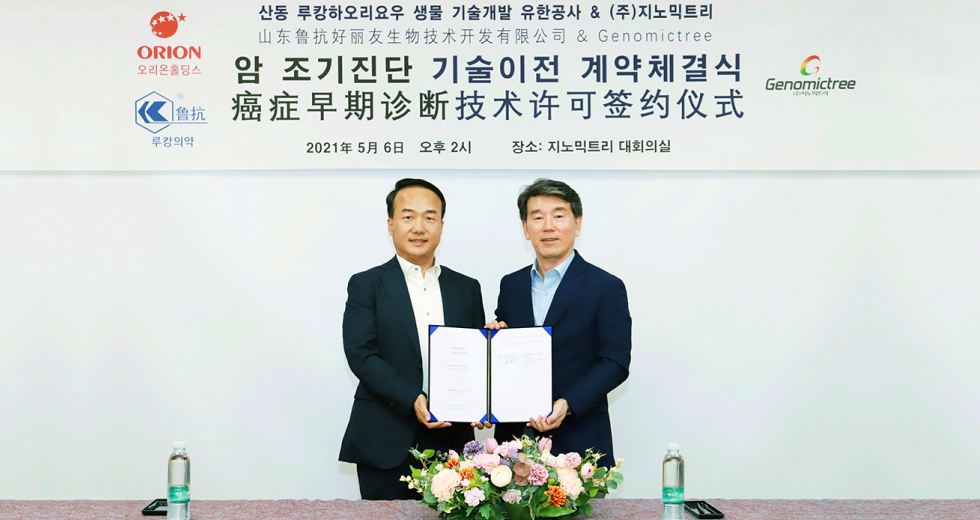 Orion Group signed a contract with a Korean in vitro cancer diagnosis company, Genomictree, on introduction of in vitro diagnosis technology for colorectal cancer in May 2021 through the Rukang Haoriyowu. Then we have built a mass-production infrastructure (laboratories and production facilities) for in vitro cancer diagnostic products in China. Within this year, we will conduct clinical trials in China with products manufactured through the infrastructure.

The early diagnosis market for colorectal cancer is seen as a lucrative market worldwide. Today, as many as 280,000 people die from colorectal cancer annually in China due to lack of distribution rate of colonoscopy equipment in hospitals. As the need for the Chinese government to detect cancer early on and relieve the financial burden on medical expenses is increasing, the marketability of diagnostic kits for colorectal caner is high in the country. Diagnostic kits for colorectal cancer by Genomictree is capable of identifying colorectal cancer with just 1-2g of feces with 90% accuracy. Diagnostic kit users can also get results within just 8 hours that we anticipate that we can gain competitive edge in the field of early diagnosis of colorectal cancer.
Development of the world's first tuberculosis vaccine for adults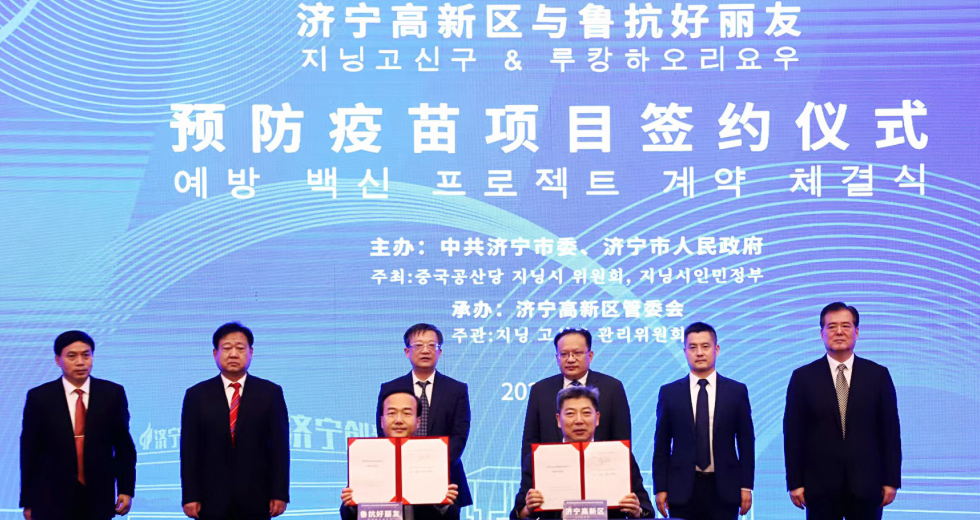 Orion Group signed a contract with a multinational vaccine company, Curatis, for joint development of a tuberculosis vaccine in February 2022. We have also agreed to found a joint venture to develop a tuberculosis vaccine for adults and undertake clinical trials and licensing. With regard to tuberculosis vaccine development, we have formed a contract with Jining, Shandong Province, China, for support and cooperation on vaccine development projects in China in July 2022. Under the contract, Shandong Lukang Orion Biotechnology Development secured a land with a size of approximately 4,960 ㎡ (15,000 pyeong) within the Bio Industrial Complex in Gosin District, Jining City to build a vaccine production plant. The Shandong Provincial Government and the City of Jining will provide support regarding the construction and approvals for the plant. This is a groundbreaking feat because we are getting full government support in securing the land and approvals for a plant, which is the most pivotal part in entering the Chinese biotech market.

The Shandong Provincial Government has set this tuberculosis vaccine development project as a priority project in early 2022 and has thus provided full support for our company. Tuberculosis is an infectious disease that has taken the most lives in human history. BCG is the only vaccine given to infants that is commercialized to protect people from tuberculosis. However, there are no vaccines available for adult-use. The Chinese Government has directed keen attention on tuberculosis, prioritizing it as one of the most important contagious diseases to be managed on a national level, so we expect the tuberculosis vaccine development project to ramp up its momentum.

We plan to invest a total of KRW 90 billion through Shandong Lukang Orion Biotechnology Development and build a factory equipped with state-of-the-art vaccine production facilities to be completed by 2024. We have begun designing the vaccine factory, and once the factory is built, we will initiate the clinical test stage.