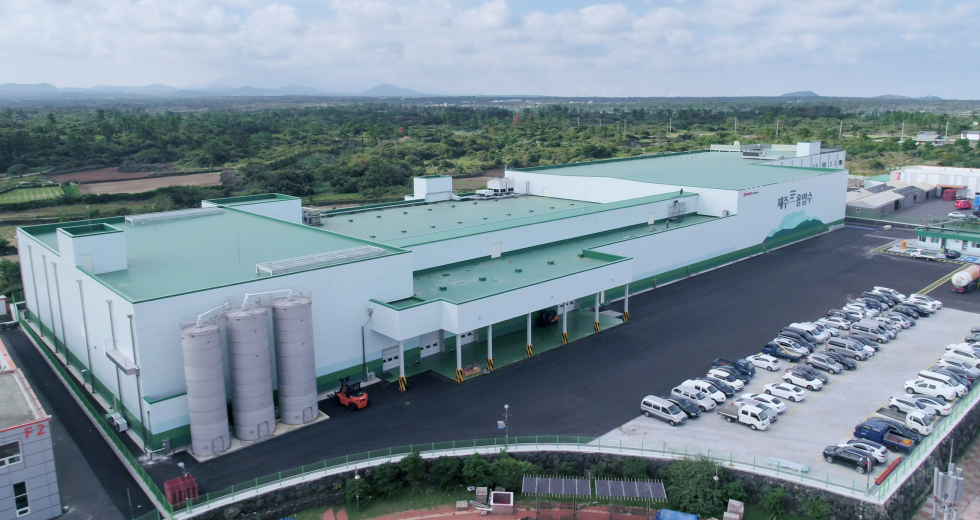 Orion chose the beverage business as our new growth driver in a bid to propel into a global comprehensive food company. In August 2019, Orion built an Orion Jeju Lava Yongamsoo plant with an area of 14,985㎡ (4,533 pyeong) within the Lava Seawater Center in Gujwa-eup, Jeju City. The Orion lineup includes Dr You Jeju Yongamsoo, Unlabeled Dr. You Jeju Yongamsoo, and Dr. You Immune Water, all of which are made from lava seawater rich in minerals naturally filtered through volcanic bedrock.

Combining the cutting-edge automated facilities from German-based Krones, and high-speed, high-precision molding technology by Swiss-based Nestal, we've set up a state-of-the-art beverage production line. Moreover, the world's top water researchers joined forces for the best blend of minerals and taste. To that end, we installed alkali reduction devices imported from China and incorporated mineral extraction technology developed in Japan for higher water quality.

In October 2021, Orion obtained a GMP certification, a standard for top-grade functional health food manufacturing from the Ministry of Food and Drug Safety (MFDS). In addition, we obtained FSSC 22000 for Food Safety Management Systems, HACCP, and Halal certification, and conducted in-house tests on over 90 items which exceeds the number of items required by law for rigorous quality control.
Visit the Orion Jeju Yongamsoo website